---
HCIN.SECURESTREAMINGSTORE.COM - HCIN'S ONLINE CATALOG and STORE
---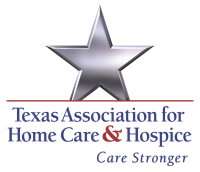 Texas DADS-Approved Training Provider
Since 2007 the HCIN and TAHC&H partnership has provided online educational training to over 5,000 administrators & alternate administrators.
HCSSA Administrator Training QUICKLINKS
Initial Training Packages on this store site.
Initial Training Package Order Forms to FAX or MAIL
Continuing Education Programs on this store site.
Continuing Education Order Forms to FAX or MAIL
View Detailed Help Pages for HCSSA training requirements, our recommendations and the online HCSSA training options available from HCIN and TAHC&H.
THIS SITE...
Displays a catalog of programs available from HCIN
Allows for convenient online ordering
Also has printable forms for FAX or MAIL orders
Take your time...browse the catalog, find the programs you need, place them in your shopping cart, checkout and make a payment...it's convenient...and all online.
Prefer to order by phone? Just browse the online catalog, make note of the program numbers you want and call us.
Regardless of your order method, after ordering you will receive confirmation emails with access credentials to the HCIN Learning Gateway.
Need help? Have a question? No problem! You can click on the Live Support button, email us, or call us. CONTACT US
Have you received your login credentials?
Are you ready to view your programs?
Just login at the HCIN Learning Gateway!
HCIN Streaming Store QUICK START Information
About HCIN